Need a game or some booty? Follow these Amazon powered links to fill your boots!
Games
Complete your collection!
Classic Editions
The legendary games as they were originally intended!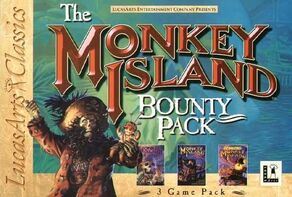 Monkey Island Bounty Pack - 3 games in one for PC
Curse of Monkey Island PC Curse of Monkey Island strategy guide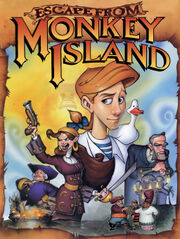 Escape from Monkey Island PC Escape from Monkey Island PS2 Escape from Monkey Island strategy guide
Special Edition
The remastered special editions of the original The Secret of Monkey Island and Monkey Island 2: LeChuck's Revenge include not only updated graphics, a fully voice acted script, re-imagined musical score, and updates to the game engine, it can also be completely reverted at the click of a button so that old school fans can play the games in all their original glory.

Monkey Island Special Edition Bundle PC Steam Code
Monkey Island SOMI and MI2 Special Editions for PS3 also available on PC and XBox 360
Merch
Show off how much of a mighty pirate you are with real plunder!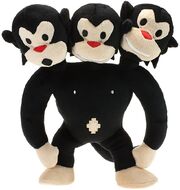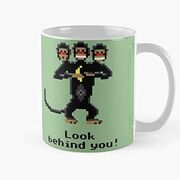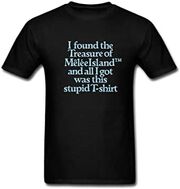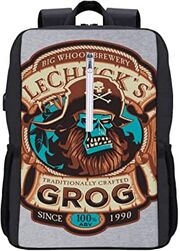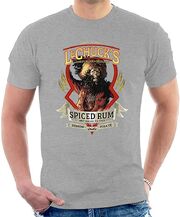 LeChuck's Spiced Rum Tee Shirt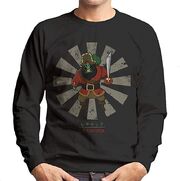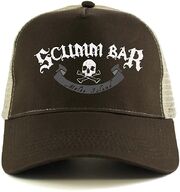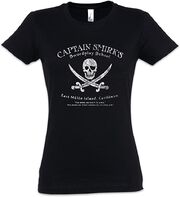 Captain Smirk's Swordplay School Women's Tee Shirt