The Tri-Island Area is a group of islands in the Caribbean.
It is named for the three Islands governed by the Marley family: Booty, Mêlée and Plunder.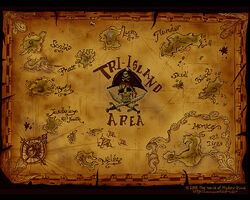 Though Monkey Island and Dinky Island are nearby, they are not considered part of the area. Many were not aware of their existence for many years.
Governors
Edit